If you have unlimited Internet access, you can listen to radio stations around the world with the same quality as local ones. And in order not to get lost among the numerous resources of such stations, you should use a single site where you can choose any of them.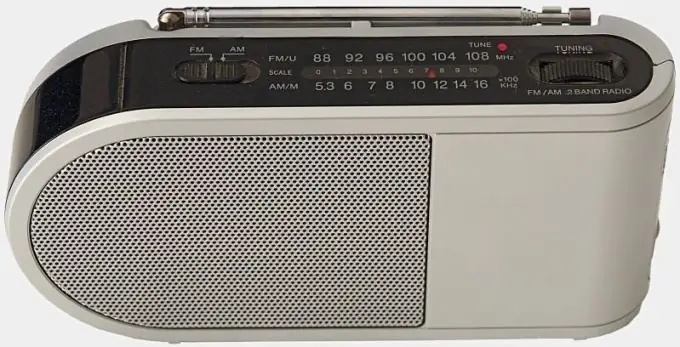 Instructions
Step 1
Make sure that the tariff plan for which you get access to the Internet is really unlimited. Install the Flash Player plugin on your computer or update it to the latest version. You can also install any streaming player (free version of Real Player recommended). Launch any browser. Go to the Shoutcast website.
Step 2
If desired, select any of the stations listed on the main page of the site. This list contains those of them that are most often listened to by visitors to the resource.
Step 3
If you only know the name of a radio station, artist, or genre, enter a keyword (or phrase) in the Search for Station, Artist or Genre field, and then click the Search button. A list of stations matching the criteria you specified will be displayed.
Step 4
You can also search by genre rather than keywords or phrases. Find your desired genre in the vertical list of Radio Genres on the left side of the page. Click on the corresponding link, and a list of stations will open, the owners of which have indicated the relevant information in their profile.
Step 5
Regardless of how you searched for radio stations, the screen will display links to only the first ten of them. To see ten more, click the wide Show more button below the list. Increase the table until you find a station that interests you.
Step 6
To the left of the radio station's name, you'll find a blue circular Play button. After clicking on it, depending on the settings of your browser, either the player will start inside the browser, or you will be prompted to open or download a playlist in PLS format. In the second case, click the "Open" button, and when prompted by the application to open the file, select the streaming player. He himself will find a link to the streaming server in the file and start downloading data from it with their simultaneous decoding.