Today the number of poets registered only on one site reaches half a million. Since supply clearly exceeds demand, the poet would rather pay for the right to publish his work than profit from it. However, there are plenty of free resources for authors to speak up.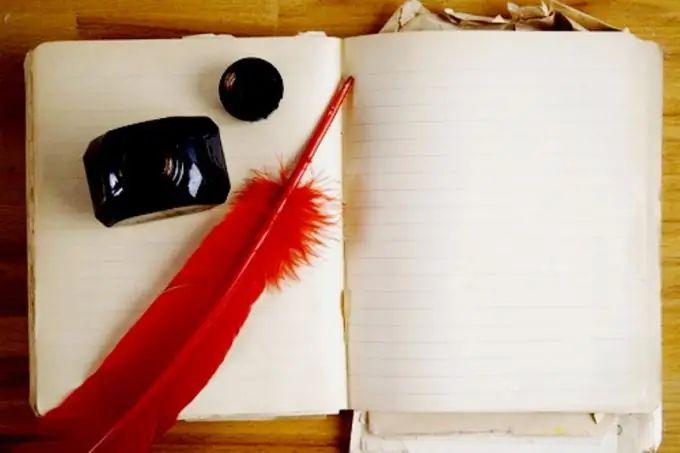 Instructions
Step 1
The most popular site among poets is stihi.ru. There is no guarantee that you will gain popularity against the background of a huge number of competitors, but the site offers a wide range of promotion services: for special virtual points, you can place your work on the first page of the site, in a particular area. Depending on the visibility of this area of the page, the space costs a little more or a little less.
In addition, the site administration can protect your copyrights in court in case of disputable situations, since each work has a registration certificate. In other words, you can use this site even as not a place for advertising, but a place of protection.
Poems can be added after registration on the site. Use the tips and instructions on the site to add a piece.
Step 2
Another site dedicated to poetry is "The World of Your Creativity". It is allowed to place only works of authorship. In other words, by publishing a poem on the site, you recognize it as yours. However, no cases of copyright protection through this site are known.
In addition, literary contests are regularly held at MVT, allowing young poets to declare themselves. Full access to adding verses and participating in forums is available after registering on the site.
Step 3
Less known to poets is the music portal, on which, however, poetry is also published - RealMusic.ru. After registration, go to your account page and click the "Create an author of poems" button. Register a name or pseudonym under which you will publish. In "Manage Poems Author" select "Add Text". Next, in the appropriate fields, insert the title, text, style of the work, save the added.
Step 4
It is not necessary to publish all the works under one pseudonym. You can create several virtual authors, depending on the style, or you can break poems into cycles. RM does not have contests specifically for word authors, but you can make friends with one of the musicians or musical groups and participate in their work as a lyricist. In this case, song contests will be of interest to you.