It often happens that in the process of "flipping" through the channels you find an interesting film, watch it with pleasure to the end, but - what a bad luck - you do not remember its name and now you cannot recommend it to your friends. Sometimes you want to find a movie that you watched as a child, but apart from a few frames from it, you don't remember anything.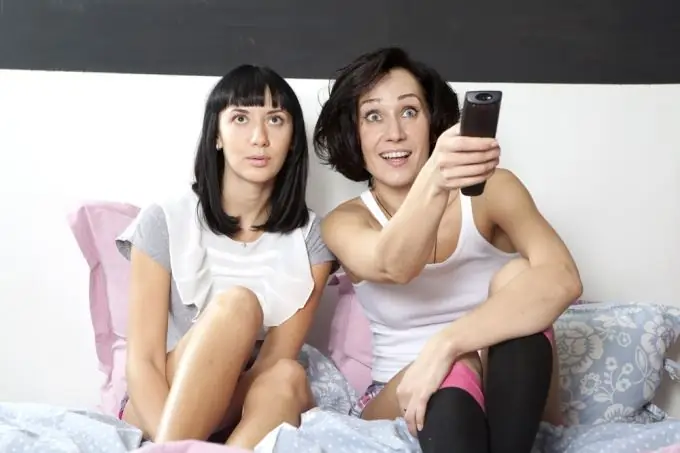 Instructions
Step 1
If you watched a movie you liked recently, and you have a TV program at hand, you can easily figure out which movie impressed you so much.
If there is no TV program, you watched the film five years ago, but you really want to find it, we offer several options.
First, you can search the title of the movie in search engines using keywords. Surely one of the links will lead either to the description of the film, or to its discussion.
This method is suitable if you remember the details well.
Step 2
If you vaguely remember the details, but you were struck by the main character, go to the site of the actor who played the hero. Any self-respecting site contains information about filmography and roles played.
You can calculate the approximate age of the actor or the time period in which the film was filmed - the number of versions will narrow down, and it will be easier to find the name of the film.
Step 3
If you don't like the actor at all, but "hooked" on the plot, look for the film on specialized sites. At the very least, you will be limited to searching in one genre, and you will not have to search for melodrama among action films.
Step 4
If all of the above is not for you (you watched the film for a long time, the actors, the plot are not at all important to you, and in general you liked the work of the operator and the music in the credits), go to specialized communities on LiveJournal, VKontakte, Facebook, etc.
In them, you can address your question to people. And surely among the audience of many thousands there will be someone who recognizes the film by this description: "I remember two heroes. First they walked through the desert, then they fought, and ten days later one of them got married."