YouTube is a video hosting service. Those who use this service to promote their own brand or just a channel often lack information about various technical subtleties. Perhaps you have created your own channel, but its name does not suit you? Fortunately, this situation can be corrected.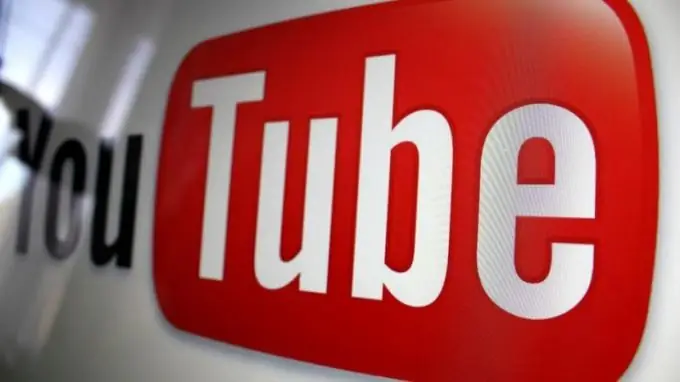 Instructions
Step 1
Log into your YouTube account. Click on the triangle next to your portrait or where the portrait should be. An additional tab will open. Find the line "My channel" on it and click on the link.
Step 2
You will be taken to the main page of the channel. Just below the channel design on the right, hover your cursor over the pencil. Click on it and you will see two tabs: "Change View Settings" and "Channel Settings". Click on the link "Channel settings".
Step 3
A web page titled "Advanced" will open. Next to the portrait or avatar is your name or channel name and the "Edit" link. Click on it, a window will appear. Usually, those who have a YouTube channel are connected to the Google+ service. These services are linked, and a name change on Google+ will affect the channel name.
Step 4
Clicking on the "Edit on Google+" button will take you to your Google+ profile, which will open in a new tab or in another browser window.
Step 5
If you don't have your own profile yet, it will be created automatically. Don't close the YouTube page. An additional window will appear on your Google+ profile page, which should be closed by clicking on the cross in the upper right corner.
Step 6
Now hover over the profile name or name. The English inscription "Click to edit your name" will appear. Follow this instruction and you will be taken to a special window-form.
Step 7
Here change the name and surname, click Save - "Save". Additionally, in this form, you can enter your nickname.
Step 8
It is worth noting that sometimes this form for changing the name of a Google+ profile looks different. This happens when you have multiple YouTube channels. In this case, the name of the additional channel is changed in one line, and not in two different ones (first and last name).
Step 9
Now you need to return to the open YouTube account page that you left open. Click "Save", sign out of your account. Changes usually take a few minutes to take effect.