Google Docs is a free project that includes a spreadsheet, word processor, and presentation service. The files are stored on a cloud server and can be freely transferred between users.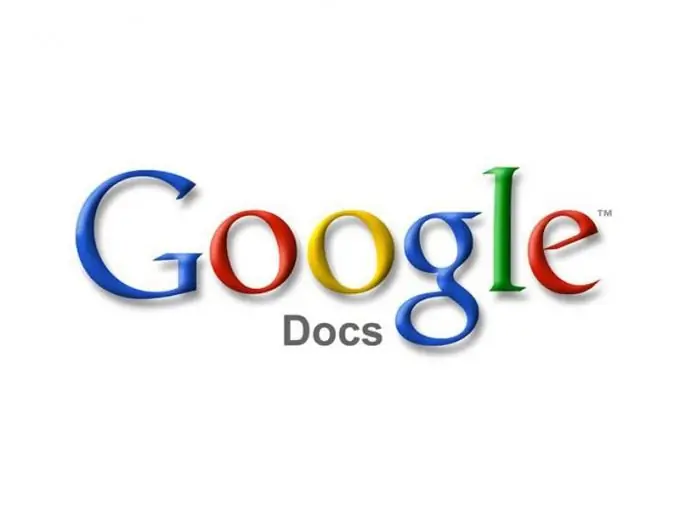 Google Docs is the result of the merger of two projects: Google Spreadsheets and Writely. However, the functionality of this version was very scarce, so in 2012 the company decided to make an upgrade and bought the Quickoffice office suite, integrating it with its service. At the moment there is no full-fledged working version for Android and iOS phones, however the company has already started development.
This is a web-based application, that is, it is designed to work in a browser without installing it on a computer. All data, documents, spreadsheets and presentations created by users are stored on Google servers and can be exported at any time.
The main advantage of this service is that it can be used on any computer, and a password can be used to protect documents. That is, users do not need to constantly carry files with them. For example, if you are unable to keep up with work, you can simply save the data to Google Docs and continue working at home as if nothing had happened. Plus, you don't need to upload files to other users. Just submit the link and enter your password. It is the versatility that distinguishes this software.
Benefit
At the same time, the functionality of applications is in no way inferior to ordinary office. True, on weak computers with low Internet connection speed, they can slow down, but this does not greatly reduce convenience. In addition, the service automatically saves projects. Even if your computer suddenly turns off, absolutely all data will be saved in Google Docs.
This service has become popular among managers due to the ability to create, transmit and show presentations. If earlier you had to constantly tinker in several programs in order to present a project at a meeting, now you can do everything at least an hour before the start. At the same time, problems like unsuccessful saving, not playing files, etc., disappeared.
Distribution in Russia and disadvantages
It should be noted that this service is not very popular in Russia, but hundreds of companies successfully use it in the West. However, according to the latest news, Google is now developing a marketing project to promote this service in the CIS countries.
Of the obvious shortcomings, one can single out difficult management. Despite the fact that the company has optimized the interface, there are still a number of problems. This service cannot be used without an internet connection. Therefore, if your connection is suddenly cut off, then you will have nothing to do but look for a new connection or wait until the old one is restored.