Google Reader has been a popular service for managing RSS subscriptions. The resource made it possible to receive newsletters and display them on a computer screen in a convenient form. The service was closed on July 1, 2013, but today there are several similar alternative sites for the automatic collection of information feeds.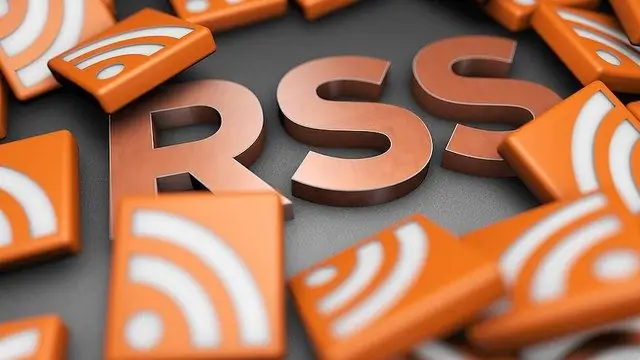 NewsBlur
The developing NewsBlur resource, which also has a number of its own features, can become a full-fledged replacement for Google Reader. To use the service, you must register your own account for free or pay a sum of money for additional features.
In the free version of the site, the user is given the opportunity to receive newsletters from 64 RSS sources. NewsBlur is able to display posts as text, list or using style sheets. The functionality of the controls is similar to the Google Reader, but some users note that the service interface is overloaded with unnecessary elements. The site allows you to customize the font size, keyboard shortcuts for calling specific sources.
There is also a mobile version of NewsBlur for Android and iOS.
Feedly
Feedly.com is also an advanced RSS feed reader. Among the advantages of the resource, one can note a convenient and high-speed interface that allows you to quickly download the necessary tapes. After adding an OPML file (list of RSS feeds and feeds) or manually activating the desired feed for reading, the user gains access to the subscription management system.
The functionality allows you to organize the catalog of feeds in accordance with the category and type of subscription. Ease of use is added by the absence of ads on the pages. If necessary, you can publish the most interesting posts on most social networks. The resource supports reading deferred materials, exporting bookmarks to Evernote and Instapaper, creating tags and removing news from the list for easier viewing. Also Feedly has many themes and different visual settings.
However, the functionality does not include a search by feeds, which may be a disadvantage for some users.
The old reader
Service for reading RSS feeds The Old Reader has an interface similar to Google Reader and allows the user to work in full with the selected channels. The Old Reader can be used for free or paid. The free version supports reading about 100 sources, which should be enough for the average user. An additional paid package allows you to activate support for 500 subscriptions with an extended retention time of up to 6 months.
The resource supports import of settings in OPML format, and also provides the ability to export posts to Facebook and Google+. The application has nice themes, and in terms of functionality, the service can be compared to Google Reader. To start using The Old Reader, you also need to go through the registration procedure.