When posting photos on sites, you must follow some rules so that, firstly, it is accepted for placement, and secondly, it cannot be used for commercial purposes. The second option is quite difficult to implement at the moment, since Internet piracy is now ubiquitous.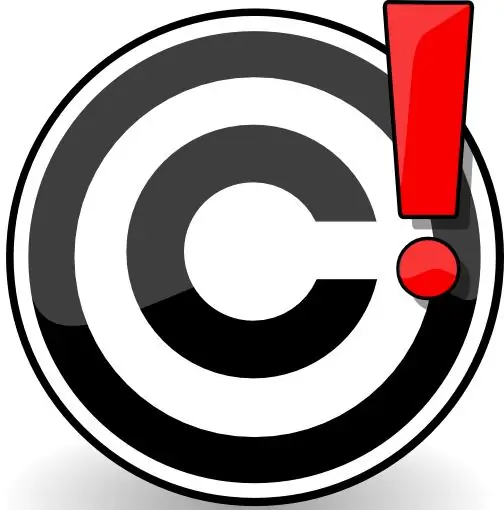 Necessary
Implementation of recommendations for protecting photographs from copyright assignment
Instructions
Step 1
Pay attention to the quality of the photos uploaded to the site. Reduced options, perhaps even cropped ones, are quite suitable for placement. Never submit images in psd, tiff or raw format (original versions of images) for moderation. In fact, you are giving away your pictures for free. only those who have the originals of the created works can prove their case.
Step 2
The second step to create a copyright mark on your works will be to enter complete information about the author in the settings of your photographic equipment. To do this, you need to fill in the fields owner, authour, etc. Do not forget to indicate one of the possible options for establishing contact with you, for example, the official website, e-mail address or your residence address. In some cases, photographers even enter the series and number of the passport, such a document can no longer be faked.
Step 3
Also, it will not be superfluous if you add graphic signatures to your photos - for sure you have already seen them, the second name is their watermarks. To create watermarks on an image, you can use not only graphic editors, for example, Adobe Photoshop, but also utilities specially created for these purposes (Photo WaterMark, iWaterMark, etc.). The main idea of these programs is to add an inscription, which ultimately limits the ability to copy it.
Step 4
When posting your own masterpieces, do not forget to add information as a signature. Most often, it must be entered in special fields after the form for adding images. The information posted must have the form specified by a unified format, for example, © Ivan Ivanov, 2011.
Step 5
Other methods of copyright protection of photographs will also be good: printing large-format photos, certifying images by a notary, writing all files to a disposable disk (with the end of the session).