With the advent of the Internet, the problem of protecting information has become the most urgent. Its accessibility and efficiency only exacerbated the problem of copyright infringement. Therefore, the owners of certain materials posted on the site need to know the ways by which they can prove the priority right to use them.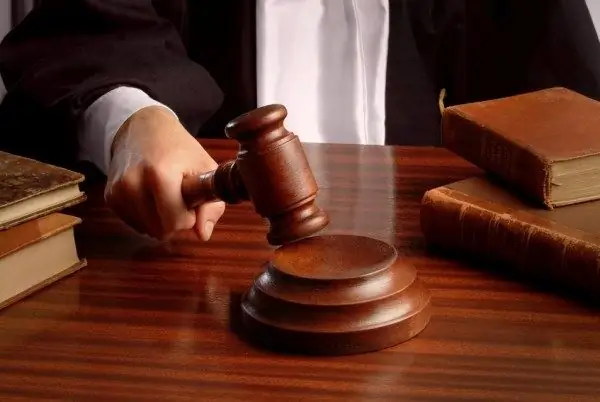 Necessary
- Law Firm;
- Authors' community;
- the envelope;
- Postal office;
- Internet services engaged in fixing priority rights.
Instructions
Step 1
Provide yourself with proof that you have copyright registered on a specific date. This can be done through such operations as: depositing a work in a law firm or an author's society, notarizing the time and date of the work, using the capabilities of special Internet services, or sending any form of intellectual property to your address by mail.
Step 2
If you use sending the work to your address by mail, do not open the letter until a dispute arises. Pay attention to the stamp affixed on the envelope, it proves the date of existence of the documents. But this method, which allows for temporary priority, is not very convenient, since it is one-time and easily contested, because envelopes are rarely perfectly sealed and the opponent can declare in court that the letter has been opened.
Step 3
The deposit procedure is carried out by various organizations, for example, legal companies and copyright communities. Its essence lies in the fact that a printed copy of the registered work is placed in the archive of the organization, and the author is handed the appropriate paper, confirming the fact of depositing and the date of its holding. The procedure is not considered as state registration of copyright and, in fact, only fixes the actual time of presentation of the work.
Step 4
Notarization of the time and date of registration of a work is a more solid proof, because it is carried out by an authorized person who has a state license. This procedure usually costs less than the escrow process. When referring to the method of notarization, it is important that the electronic and printed document completely coincide in terms of the density of the information presented and the size.
Step 5
Use the possibilities of Internet services that provide priority formation services. They fall into two main categories: those that use their own mechanism to capture time and data; and services that use the services of certain organizations. The latter are more reliable because operate with a digital time stamp, considered as proof of the presence of an electronic document for a certain period.