ICQ is an instant messaging program. You can install it both on a computer and on a mobile phone. However, there are also applications that allow you to send messages from ICQ directly to your mobile phone number.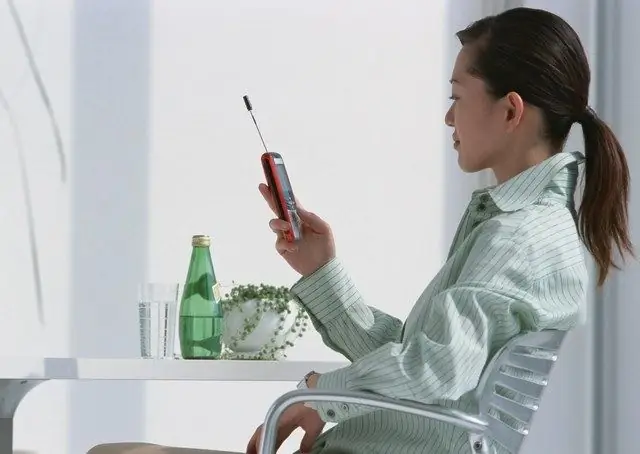 Necessary
- Internet access;
- registration in ICQ.
Instructions
Step 1
To be able to use this program, you must receive special data (number and password), that is, be registered in the system. This procedure is carried out on the website https://www.icq.com/ru. In this case, it does not matter at all from what device to visit it: from a phone or a computer. So, after going to the main page, click on the "Registration in ICQ" field. The link will take you to a questionnaire, in which you must indicate the last name with the first name, date of birth, gender, as well as an e-mail address. In addition, fill in the "Password" column. The combination of letters and numbers that you enter there will be used for authorization in the program. Click the "Register" button.
Step 2
Download the messenger program. For example, on the same official ICQ website, you can download the version to your computer and mobile device. However, it does not matter at all whether you will use the already mentioned ICQ program or, say, QIP. The latter is available for download at qip.ru.
Step 3
After installing the messenger and receiving all the necessary data, you can log in. Go to the program settings, then click on the "Credentials" column, and then go to the "Configure" menu. There, enter the received ICQ number, password to it and account name. In addition, you can refine some more parameters, for example: saving message history, web status, connection at startup, and much more.
Step 4
It will be very simple to write a message to another contact: select it (click on it) in the general list, and then type the desired text in the window that appears. Click the "Submit" button.
Step 5
To be able to send messages in the form of sms, install a special program. It may be ICQ® 2WaySMS. Note that there is no need to download it to the phone to which you want to send SMS. In addition, you can also receive responses from the subscriber. To activate your account, simply send an SMS message from the program. After that, ICQ itself will offer you to perform this procedure. You just have to follow the instructions.