The function of sending SMS messages from the Internet to a mobile phone appeared almost simultaneously with the appearance of representative offices of mobile operators in the network. It is from their sites that SMS is sent, and for this special forms are used. Instant messaging clients have also acquired this feature at some stage in their development.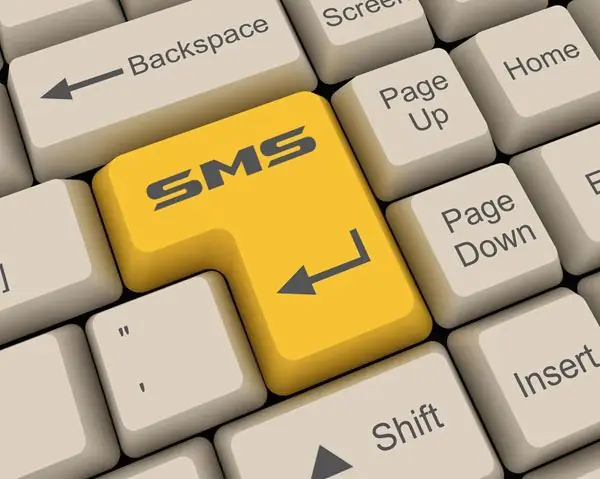 Instructions
Step 1
In order to send a message from the Internet to your phone, you need to open a browser and go to the website of the mobile operator whose subscriber is supposed to send an SMS. Find a tab or link on the main page of the site with the inscription "Send SMS" and click on it. A web page opens in the browser with a text message typing form. Its upper field, as a rule, is intended for entering the recipient's phone number, the lower one - for the message text. When sending SMS, you can choose the time of its delivery and the format of the message: Russian letters or the use of transliteration. After clicking on the "Send" button in the next window that opens, the message sending status will be displayed: "Delivered" or "In the process of sending".
Step 2
You can also send an SMS message via the Internet using special programs, for example, Skype. Download it from the official website and install it on your computer. Please note that there is a charge for sending messages from Skype. To top up your account, use electronic money or pay by credit card. After depositing money into your account, subscribe to a certain tariff plan, or send messages and call at a certain established tariff with a fixed price per message. Prices for SMS from Skype will differ depending on the country in which you use the program and the country of the recipient of the message.
Step 3
You can send messages from the Internet using the Mail. Ru Agent and ICQ programs, as well as some others. To do this, add the subscriber's phone number to the list of contacts and send SMS in the same way as short messages in the messenger. There may be a certain fee for sending SMS, but messages to some numbers may be free.