A person accustomed to the global network will not want to part with it even after moving to another city. To feel at home again, you need to find an Internet provider in a new location.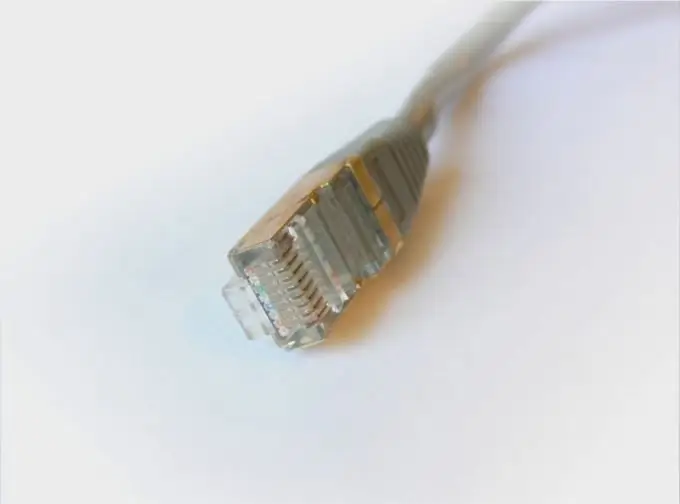 Instructions
Step 1
If you have not moved to another city forever, but arrived in it for the purpose of vacation or business trip, there is no point in looking for a wired provider. You already have everything you need to work on the Internet - a mobile phone, and a cellular operator will serve as a provider. The need to purchase a new SIM card arises if, together with the city, you also changed the region, and even more so if the business trip is abroad (in roaming, the unlimited tariff does not work, the cost of data transmission is very high, and payment is made on credit). Before choosing an operator, familiarize yourself with their offers and connect to the one that offers the cheapest unlimited access. Before returning home, be sure to terminate the contract so that funds will no longer be withdrawn from the account. Use a cable or WiFi to connect your phone to your computer. Be sure to correctly configure your access point (APN). When working from a computer, it must also be configured on the computer.
Step 2
Another option for accessing the Internet for a vacationer or a business traveler is to use public WiFi access points. Read your local laws carefully - it may not be possible to connect to free hotspots located in cafes and restaurants while on the street or in adjacent areas. McDonald's establishments compare favorably with others: they usually do not expel those visitors who do not buy anything. In no case, do not connect to points that are not public, but turned out to be open due to the absent-mindedness of the owners. And in hotels, WiFi services are often provided for a fee, but much less than for mobile access in roaming.
Step 3
Having moved to another city permanently, take a closer look at the offers of wired providers. Find out which organizations provide Internet access services in the city you are going to. You can read reviews about them in advance, even before moving. Once at your destination, carefully examine the advertisements pasted on the entrance doors of the entrances, on the doors of the elevators and inside them. If you saw an advertisement for one or another provider in your entrance, it means that this entrance is already connected to it. It remains only to compare the tariffs of competing companies, choose the most suitable one for you, call and connect.
Step 4
ADSL providers, unlike their competitors that connect via Ethernet, rarely post advertisements in entrances. They serve not individual houses, but the entire city. They place their advertisements in newspapers, transport, radio, television and billboards. Having called the support service of such an organization, first of all, give your new city phone number. The consultant will check the connectivity and then inform you of the result. With a positive decision, feel free to call the master at home and conclude a service contract.